Rodgers Youth Conference
July 24-26, 2023
A conference for
junior high, high school, & college
students
Worship through music and the preaching of God's Word, a few crazy games, new friends from like-minded churches, and some over-the-top afternoon activities!
Make the most of this summer and the time your students have away from school to make a spiritual investment in their lives! While most church camps are geared primarily toward evangelizing lost teens, you will find a different focus here.  is It is our joy to host another Youth Conference – an opportunity for your students to grow deeper in their walk with the Lord, be challenged to new commitments, and build relationships among brothers and sisters in Christ with other students from churches of like faith and practice. 
Our Youth Conference launched in 1997 as an arm of the Missions Conference, recognizing that God is doing powerful work drawing young people to Him, and that there was a great interest from students in attending this conference. Over the last 25+ years, we have seen God work to save souls, call young men and women to ministry, and renew their walk with the Lord and service in their local church. We are already praying for God to move in a mighty way in this year's conference as we meet this July. 
This year's Youth Conference activity fee is $40 per person. 
Lake Worth Worship will be leading the music in our Youth Conference on both mornings. Lake Worth Worship is the worship ministry of Lake Worth Baptist Church in Lake Worth, TX and has been leading our Youth Conference music since 2016.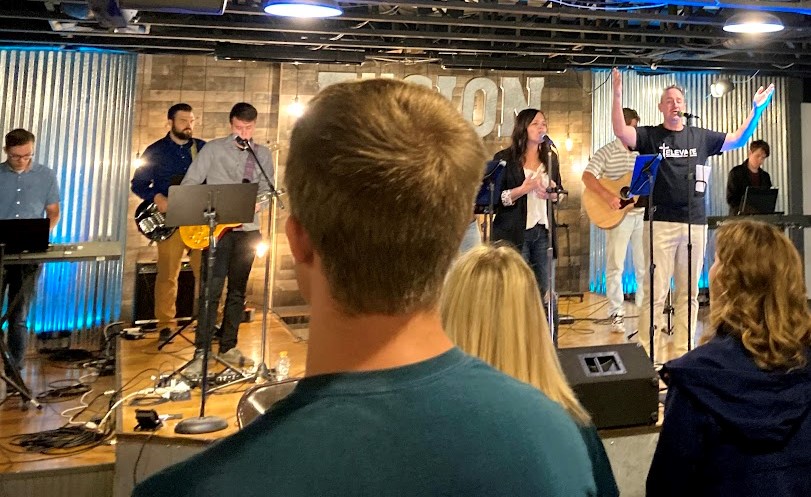 Meet our Conference Speaker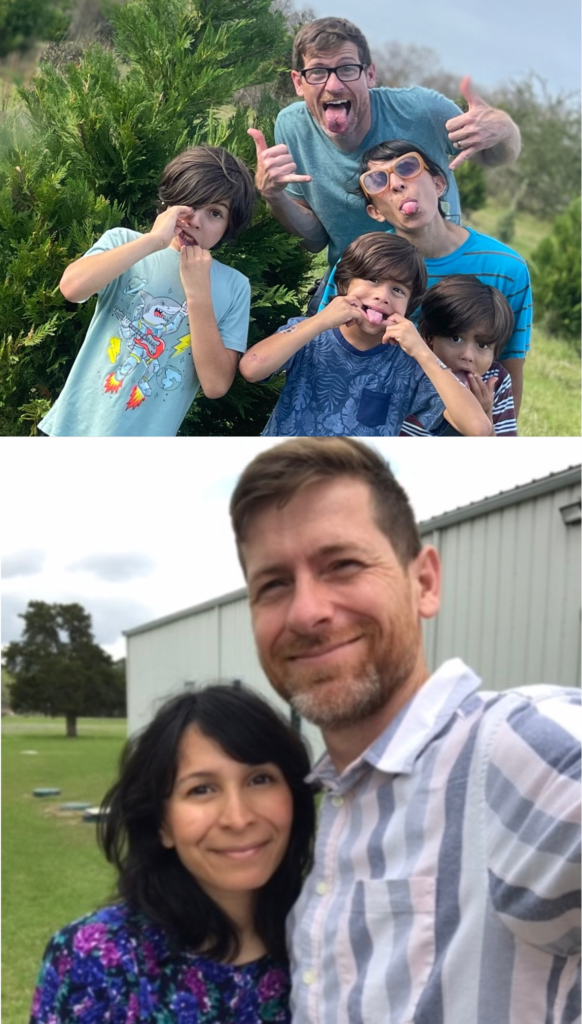 Lucas grew up a pastor's kid in the great state of Texas. Early on he sensed a call to ministry, never expecting to later pastor the same church as his father!
Through a series of fortuitous events, Lucas met his wife Sofia at the Starbucks where they both worked, and soon after began a career in social work. Through a series of even more fortuitous events, God moved Lucas and Sofia to Santa Fe, Texas in April of 2016 to pastor Santa Fe Baptist Church (soon to be called New Life Church), and the rest is history.
Lucas enjoys cycling, air-cooled VWs, trying to keep up with his three wonderfully energetic sons, and, most of all, sharing life with his wonderful wife of 13 years.
You never know what kind of crazy game you might get the chance to play, or what prizes you might win! We even give away prizes just for showing up. There's something fun for everyone, so be ready to make a memory and take some great photos!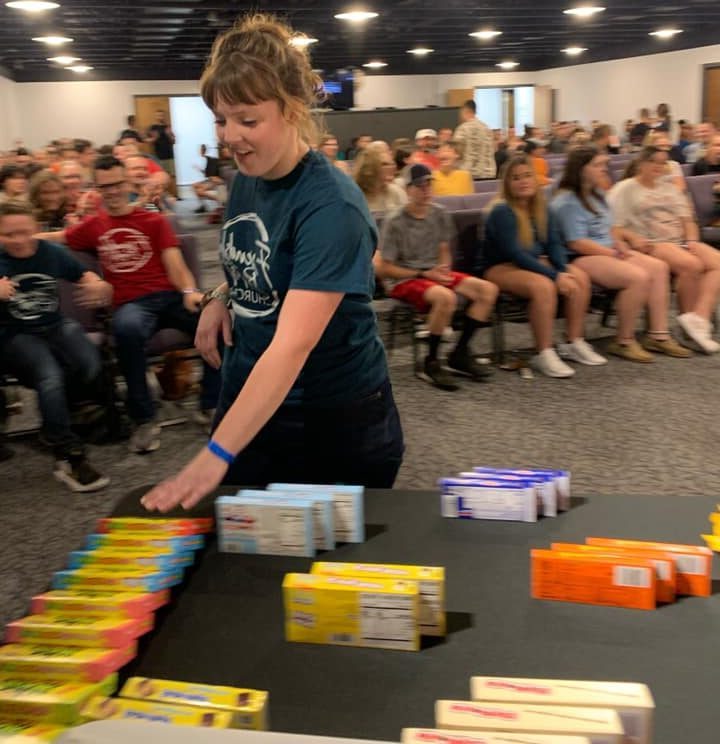 Activity fee - $40 per person (students and adults)
Tuesday Afternoon - Whirlyball & LaserWhirld
3115 Parker Rd, Plano, TX 75023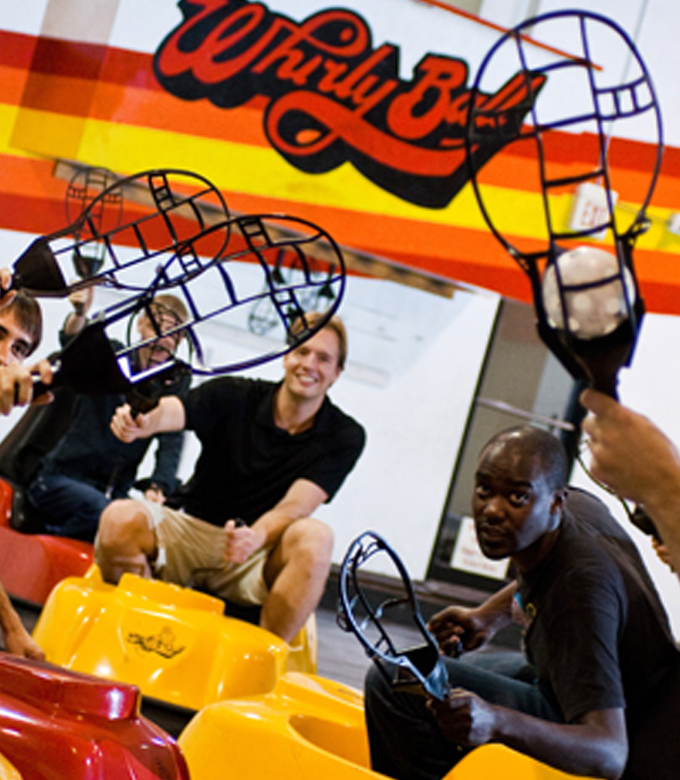 WhirlyBall is the most fun you can have going 4 miles an hour! WhirlyBall combines lacrosse, hockey, basketball, and bumper cars in a game of skill coupled with a touch of chance.
How to Play? When you arrive at your court, you will be greeted by your referee that will give you the rundown on the rules and safety. The first thing you do is select your scoop. The scoop is used to pick up the wiffle ball and launch it at the target to score a goal for your team. This will be your new favorite accessory, and don't worry, it looks good on everyone!
After your group picks teams, hop in your WhirlyBug. Our WhirlyBugs are souped up, modified bumper cars that all go 4 mph! This ensures that everyone is on an even playing field. And no, there is no, "fast one." From the moment you slam your foot on the gas pedal of your WhirlyBug, to the sound of the buzzer, it is non-stop fun.
Your first game of WhirlyBall is a timed game that lasts ten minutes. And we promise, it won't be your last! Each team tries to shoot a wiffle ball at a target that hangs ten feet from the floor (think basketball). No speed, strength, or agility required. In a few minutes you'll be all smiles and will just remember one thing…how much fun you had!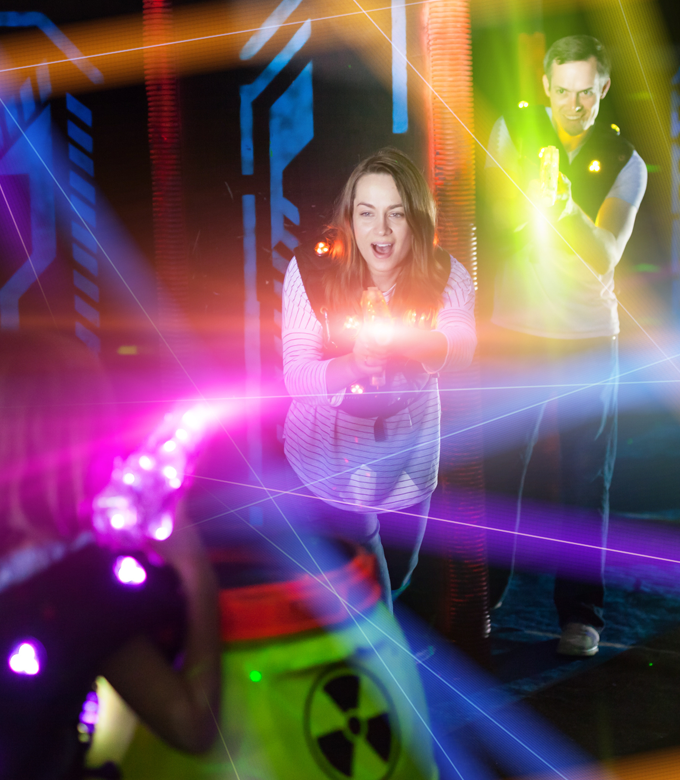 For a more traditional game, LaserWhirld is a 6,000 sq. ft., 2-story lasertag arena where as many as 26 people can play at one time. You can play every person for themselves, or on seperate teams. Teams are predetermined as we have 13 red and 13 green vests. You are automatically activated upon entering the arena doorway, and will stay activated for 15 minutes.
General play consists only between players, losing and gaining points off tags. The vests have two types of 'zones', stun and deactivate, which will award players with different point values, as well as determine how long the tagged player's vest shuts off for. There are 5 actual tag zones on each player's vest, clearly marked by their team's color.
At the games end your vest will instruct you to return to the vesting room. Your stats will be downloaded and a scorecard will be printed and given to you in the main lobby.
We have the whole facility to ourselves, so it will be a great afternoon!
Wednesday Afternoon - Strike + Reel
5902 N President George Bush Hwy, Garland, TX 75044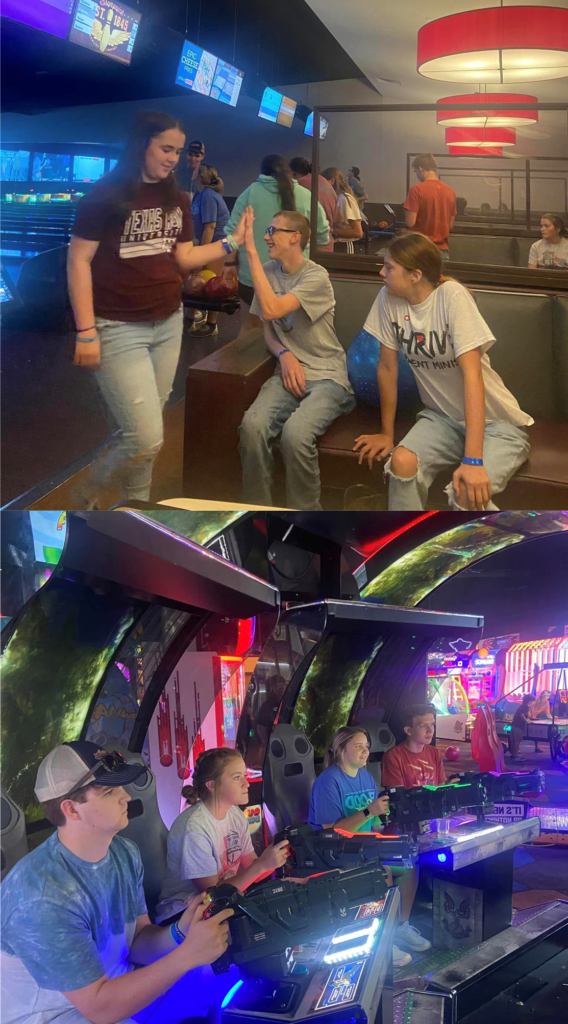 With hundreds of video games, including classic favorites and the latest releases, you will escape for hours of fun flexing your skill, imagination and muscle.
Challenge your friends to our awesome indoor attractions, including rock climbing, laser tag, high ropes course and bumper cars. Friendly competition is what we are all about!
Check out our state-of-the-art bowling lanes to complete your experience. Whether you are a skilled bowler, or just like to have fun, our lanes are perfect for you. Yes, there are even bumper rails and ball ramps for those who need that extra advantage! Be sure to bring a pair of socks if you plan to bowl. 
Our package includes 2 Hours of Unlimited Non-Prize Video Games, 40 Points to Use Toward Video Games and/or Ticket/Prize Games, High Ropes Course, Two-Level Laser Tag, Rock Climbing Wall and Bumper Cars. Soft drinks will be served to our group at our designated bowling lanes. 
Youth Conference Schedule